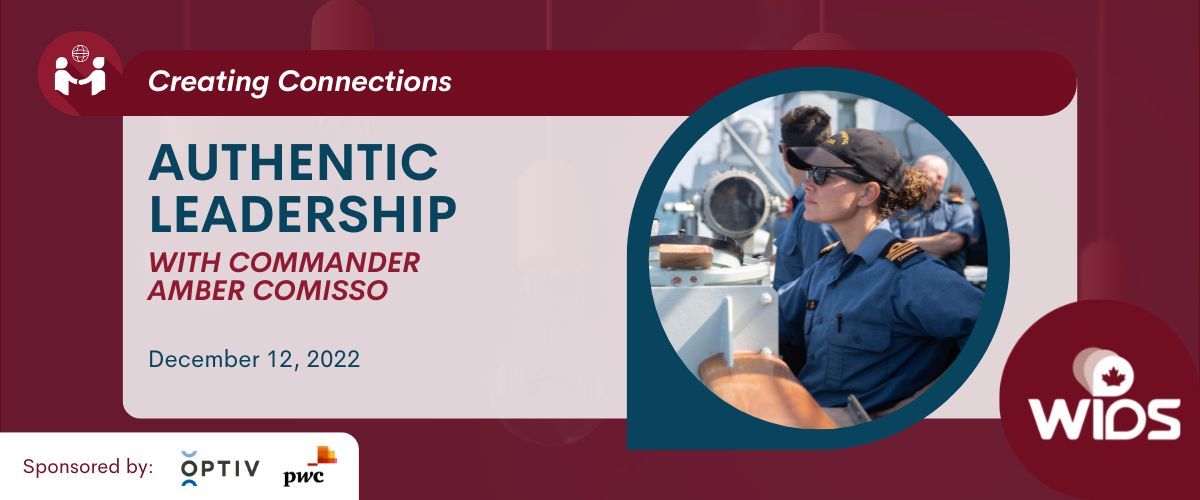 Creating Connections - Authentic Leadership
Authentic leadership is about being yourself, while making room for others. Thinking back to the leaders who have inspired you the most, what were the qualities that made them so inspiring? It's quite likely that authenticity is high up on that list.
Authentic leadership requires integrity and self-awareness; it is simply a way of being. And for many women, especially those working in an underrepresented industry, it can be difficult to strike that balance between expressing their personalities and navigating those of the people they aspire to lead or at least influence.
This free Creating Connections webinar with Commander Amber Comisso promises to be a captivating one, where we will chat about her remarkable career path in the Royal Canadian Navy, and dive in to what it really means to be an authentic leader, why it is so motivating, and how to develop these leadership characteristics, irrespective of your role and rank within the workplace.
Registration now closed. Please email Dana Mather at
[email protected]
for assistance.
FEES
FREE
Thanks to our event sponsors
WHEN
Monday, December 12
13h00 - 14h00
LOCATION
Microsoft Teams link will be shared 24 hours before the event